He may be famous for his Food Network show, Restaurant Stakeout, but Willie Degel is also a successful restaurateur.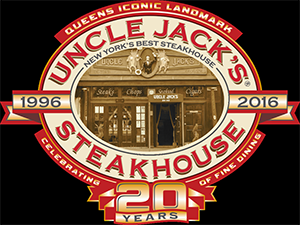 The New York native owns and operates the high-end Uncle Jack's Steakhouse, which has three locations in the metropolis, and the fast-casual Jack's Shack, which is rapidly expanding to a handful of locations in New York City.
Degel also operates Uncle Jack's Meat House in Duluth, GA and Uncle Jack's Steak Sandwich Shoppe in Madison Square Garden.
Known for his almost obsessive attention to detail, Degel is very meticulous about his restaurants — in the best way possible. He started his career as a bartender, and it was then that he found his passion for making restaurants the best they possibly can be.
We talk with Willie about his personal journey from start-up operator to one of the most successful New York restaurateurs around.
It's an absolutely must listen conversation about the restaurant business...
Restaurant Links:
Uncle Jack's Steakhouse
Jack's Shack
Uncle Jack's Meat House
Uncle Jack's Steak Sandwich Shoppe