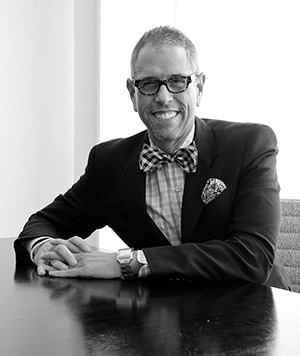 Named as one of the Top 25 Most Extraordinary Minds in Sales and Marketing by the Hospitality Sales & Marketing Association International, Andrew Freeman brings a combination of experience, passion and creativity to every endeavor. His company, Andrew Freeman & Co., has developed and launched over 100 restaurant concepts, provided marketing and public relations programs for over 200 others, and has created unique culinary events of all sizes.
In other words, Andrew Freeman knows hospitality!
In this exclusive interview RR chatted with Freeman about a wide range of marketing topics for restaurants.
RR: The traditional restaurant marketing formula has changed forever. How do you think about marketing for restaurants?
Freeman: The stakes are a bit higher than they have been in the past. Social media and a food and chef-focused culture have contributed to very demanding guests and a lot of competition. There are a lot of people in our industry doing great work right now. It's competitive. That being said, word of mouth is and always will be #1. At AF&Co., our approach is to identify how the restaurant is different and better than what's out there, and then tell that story through every possible channel. It's really not all that different than it's always been, but with traditional media plus influential bloggers, email, Twitter, Instagram, Facebook, snap chat, and other grass roots tactics, there are a lot of choices restaurants have to make about how they want to connect with guests. It's more complicated, but the principles are the same — get people talking about you! And once you have their interest, keep them completely engaged.
Great service and word of mouth are still #1. Old fashioned grass roots, rewarding your most loyal guest, etc…
RR: What would you say are two or three keys to successful restaurant branding?
Freeman: In a sea of competition, it's important to make a lasting impression. This comes from creativity, consistency and attention to detail. Your brand is the promise you make to people — it's what you are telling them they can expect when they walk in the door. That's made up of the words you use to describe your restaurant as well as the look. A brand is so much more than a logo, which is what most people think of first. Your brand is made up of every single experience the guest has with your restaurant, from the moment they see you online through the last goodbye. It's important that you are consistent and pay attention to every interaction. Before you begin to market anything, make sure you totally understand who you are and what you need to say.
RR: How can social media play a role in getting "local"?
Freeman: Social media is nothing more than talking with your guests. If you aren't really "local" then you can't fake it on social media. If you do have a relationship with your community, with local charities or local farmers or even just the guests that come in the door, then social media is a great way to have that conversation – if you can manage the logistics! Tactically, you want to engage with the local influencers and use their following to build your own. It's really about leveraging networked communities. The concepts aren't new, it's just the technology that is different.
RR: How do you believe restaurants should handle discounting as part of their marketing programs?
Freeman: I believe people at all price points are looking for value – it can come from a $150 steak, cooked perfectly or it can come in the form of a $5 hot dog with fries. Restaurants have an advantage over commodities because they can provide value through service, décor and other experimental elements. A lot of the discounting I see is mimicking retail tactics – buy one get one free or 10% off. I don't think restaurant decisions are made in the same way that retail decisions are made. There's location, time, cuisine and so many more factors. But value is important — it's ok to be expensive and it's ok to be a "cheap-eats" kind of place, but the guest has to feel the value or they won't come back. The best "discounts" are those that are in line with who your customers are and that appear to be gifts. For example, I like a gift card as opposed to a discount. Whatever you do - don't ever look desperate!
RR: For a restaurant with a very limited marketing budget what are some possible guerrilla marketing tactics you'd recommend?
Freeman: Evangelist marketing can be very cost effective – deliver a really great experience and then let your guests do the talking. Developing a loyalty program or referral rewards can be effective as well. It's also important to look at grass roots tactics. Walk out the door and look both ways — where are your partnership opportunities in retail, theatre, local businesses and hotels? What kind of giveaways can you do or networking events can you host? It's like politics — knocking on doors and kissing babies. The key is to identify who on your team will be responsible for this. Who will be your community ambassador? Accountability and relationship management are key to making this work.
Quick Bites...
Who is a role model for you? Danny Meyer.
Best advice you've been given? Don't name the company after yourself!
What's your favorite city to dine out in? Oh come on...San Francisco! (Followed closely by New York).
Favorite drink with dinner? A great Napa Valley Sauvignon Blanc.
What book is on your night table right now? Joanne Weir's Kitchen Gypsy.
---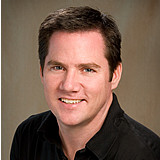 Jaime Oikle is the Founder of RunningRestaurants.com, a comprehensive web site for restaurant owners & managers filled with marketing, operations & service tips to help restaurants profit and succeed.